Corin Vanden Berghe's painting is essentially figurative, although at times, or in places, there are abstract escapes. There is always a fundamental idea around which the painting is built, but the proposed image allows several levels of reading. Sometimes the painting has no meaning, often several.
The colors, the lines, the harmony and the chaos, the clarity of the image, at the same time as its concealment are part of her pictorial research. The paintings of recent years have focused on Brutalist and Modernist architecture. Houses, buildings, which represent states of mind rather than constructions.
In some paintings, a character is placed in a vegetal and architectural environment and one can guess the loneliness and lack of sense of our human condition. Free women languish in lush vegetation. Mountains and angels are also present, and these, through statues, give us to see that there are other dimensions beyond the four known dimensions.
Her path is currently oriented towards a painting that intrinsically mixes abstraction and figuration, in the form of the representation of mental space. To paint mental space rather than objects or subjects. But her ultimate quest is the luminous depth. She seeks to express in each painting a primitive and luminous dark poetry.
GAMOVER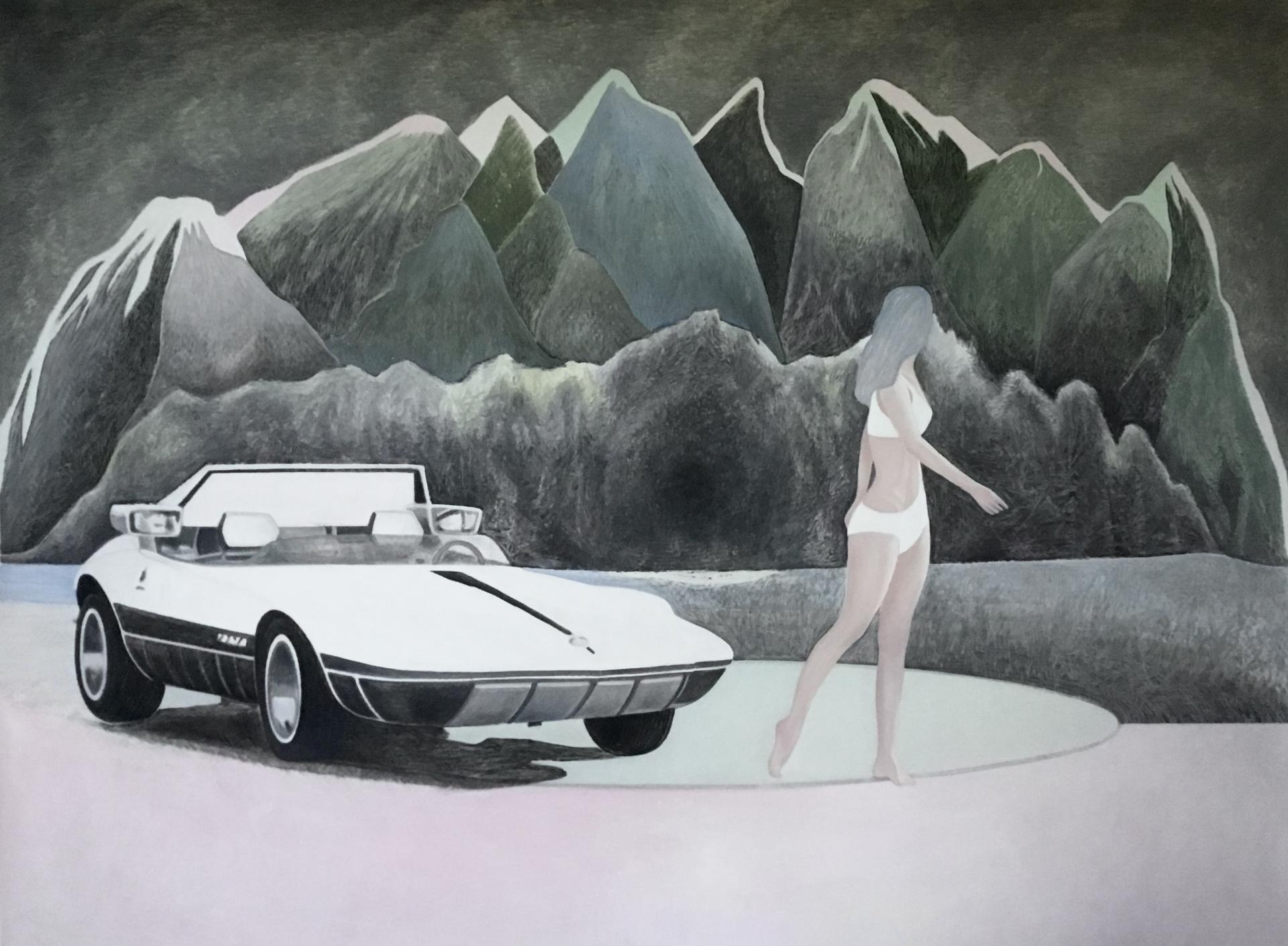 AFTER DEATH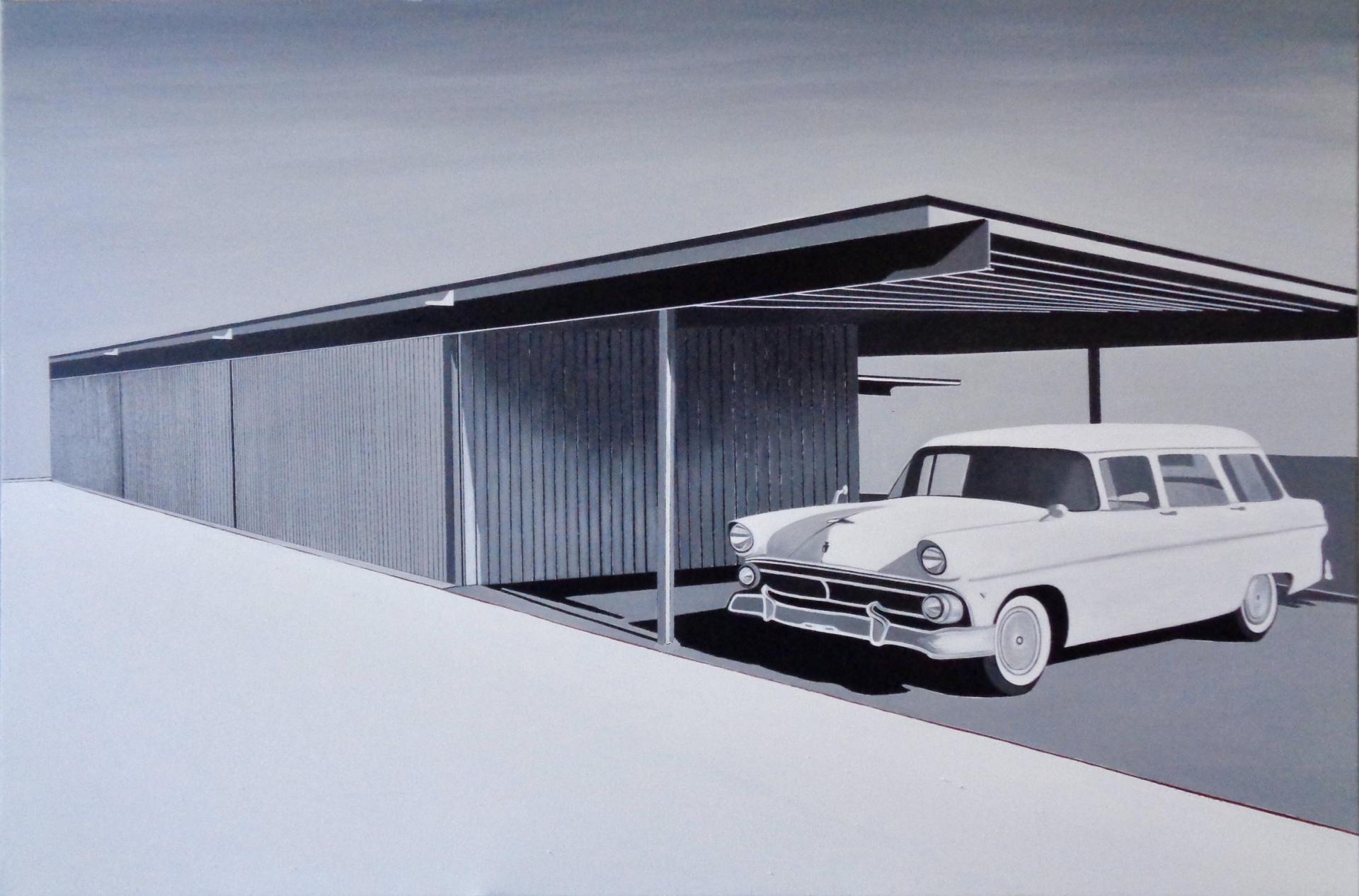 JOIE SANS OBJET / LOVETOY AU PAYS DES MERVEILLES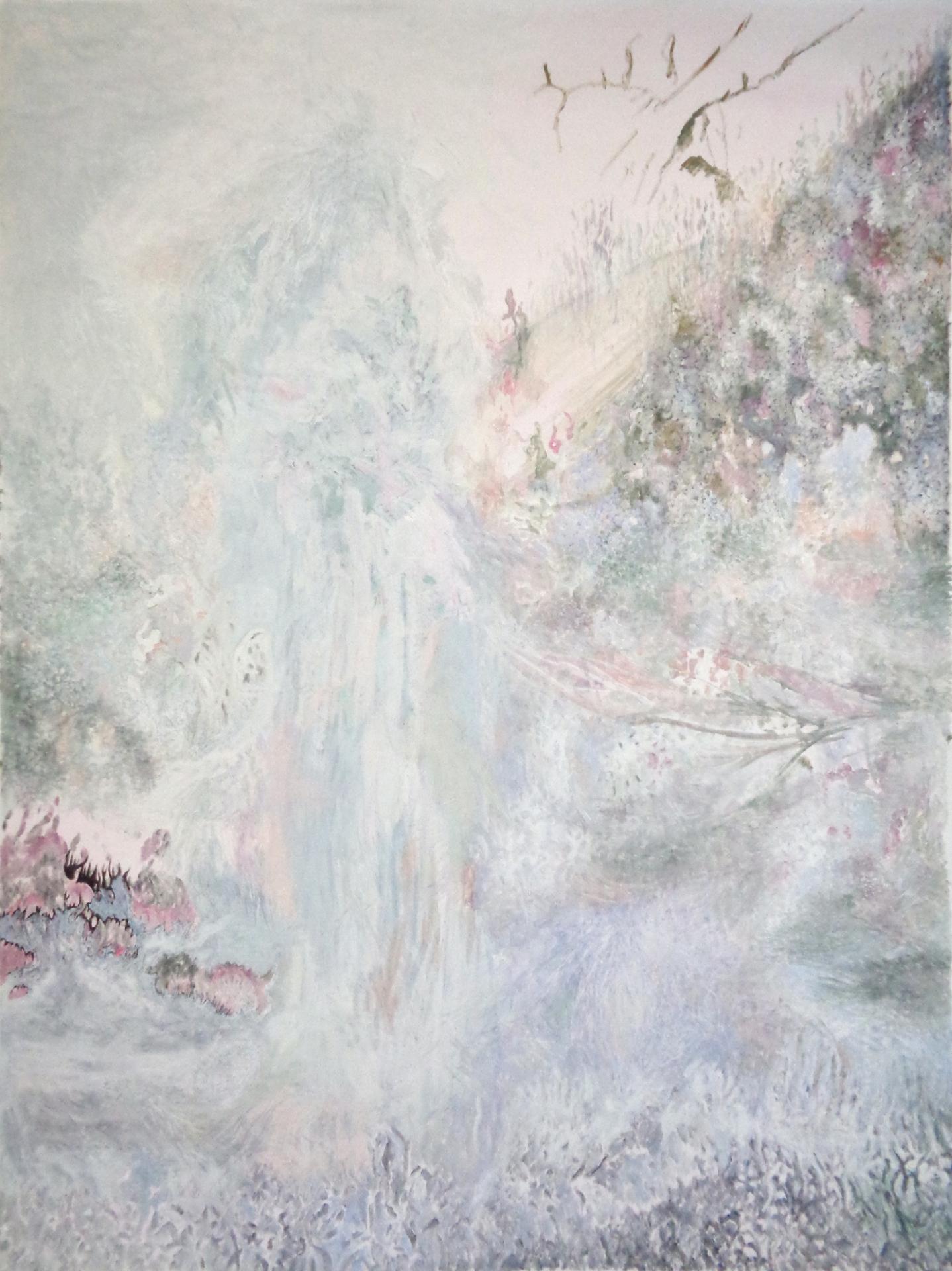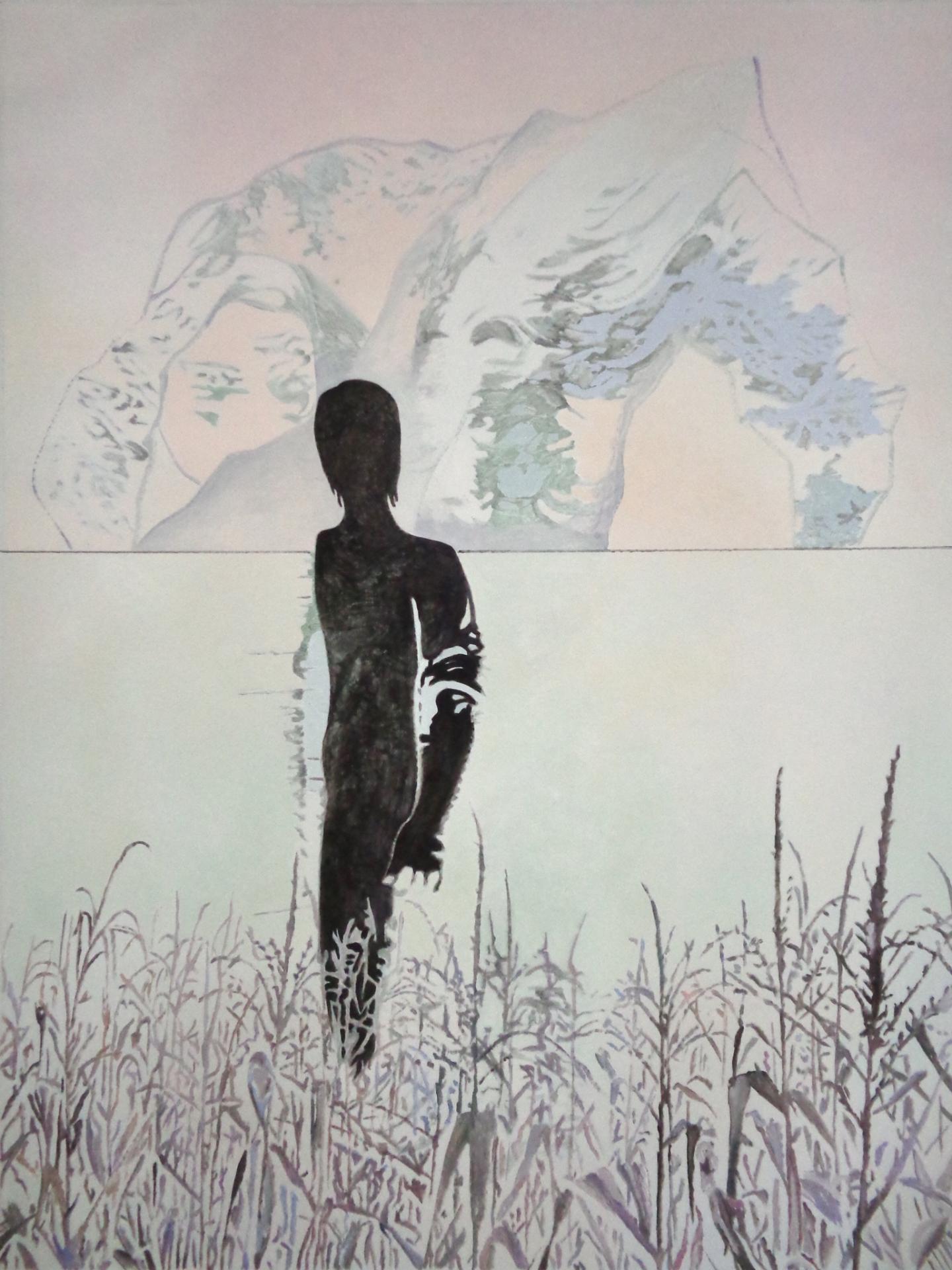 DÉLAISSEMENT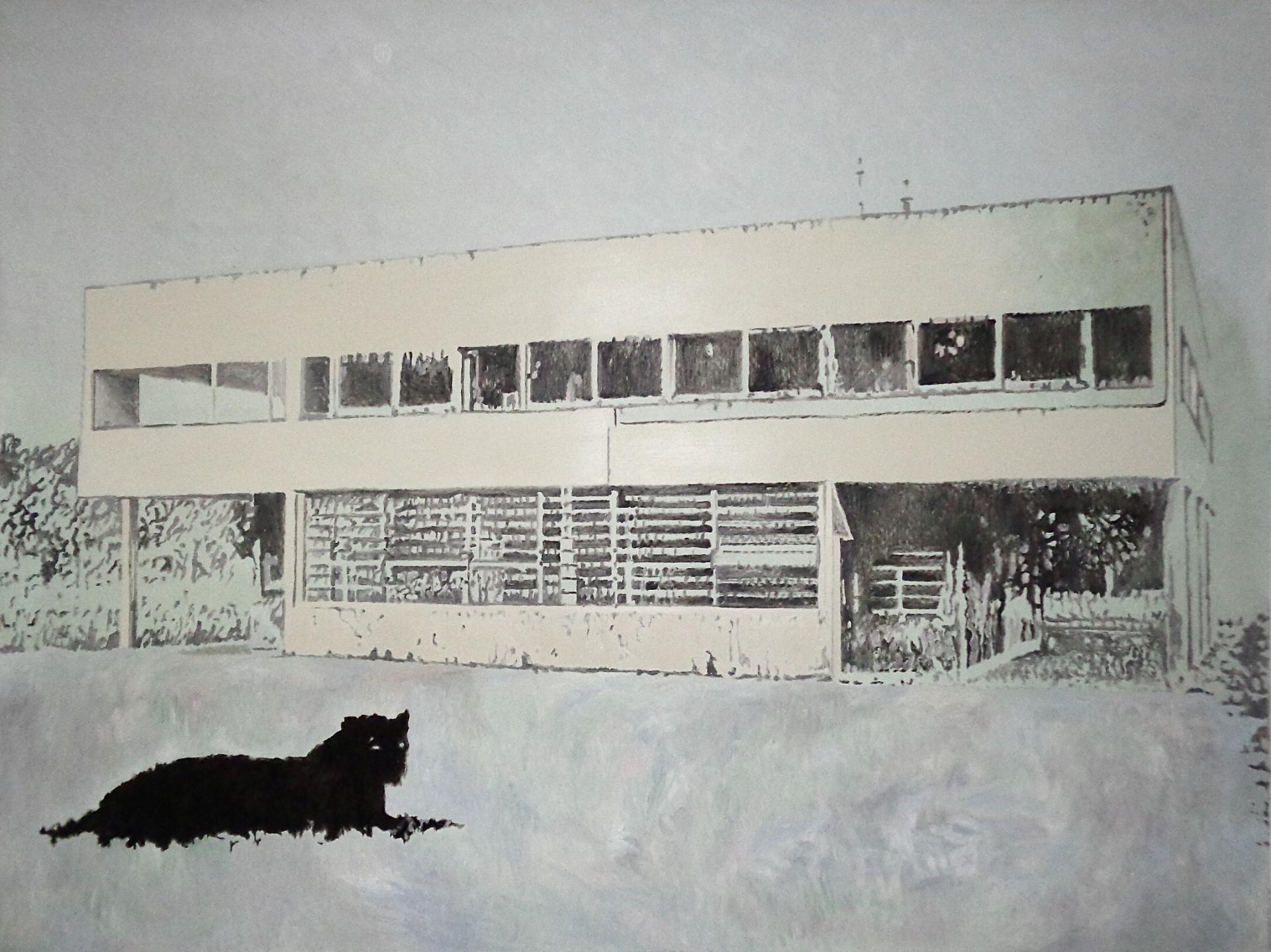 AVANT QU IL N Y AIT LE MONDE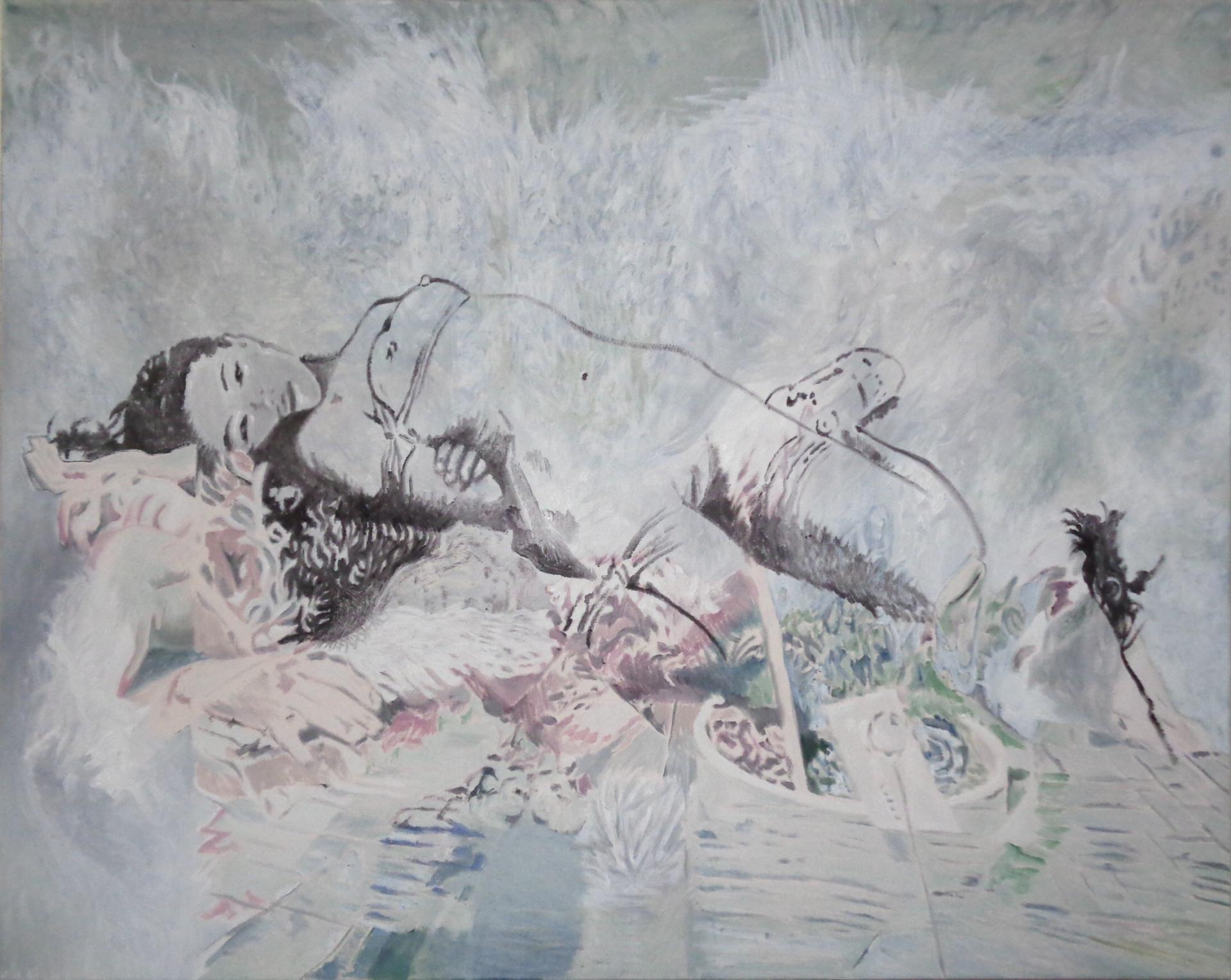 ILLUSION DE LA MÉLANCOLIE / CHOSE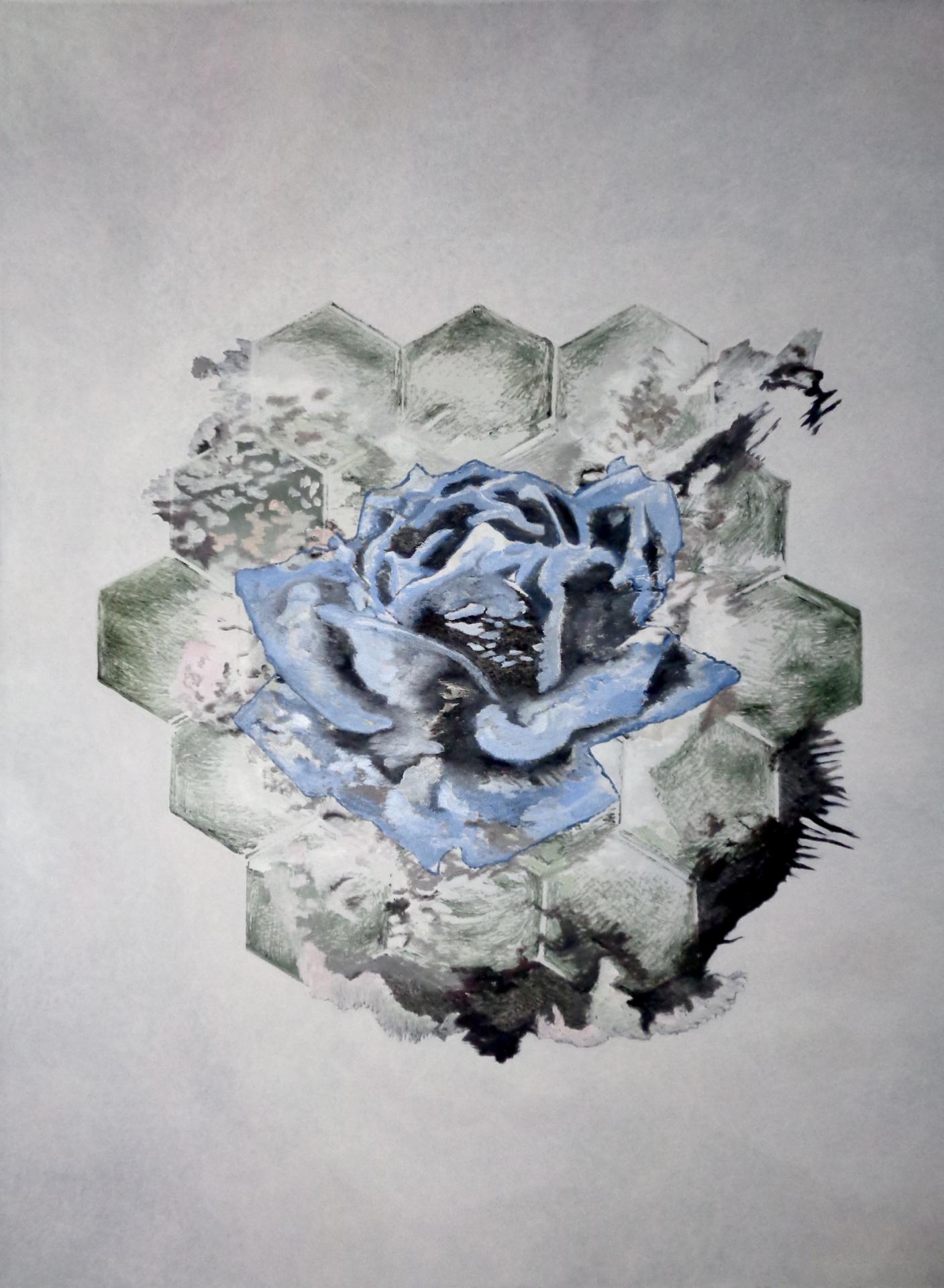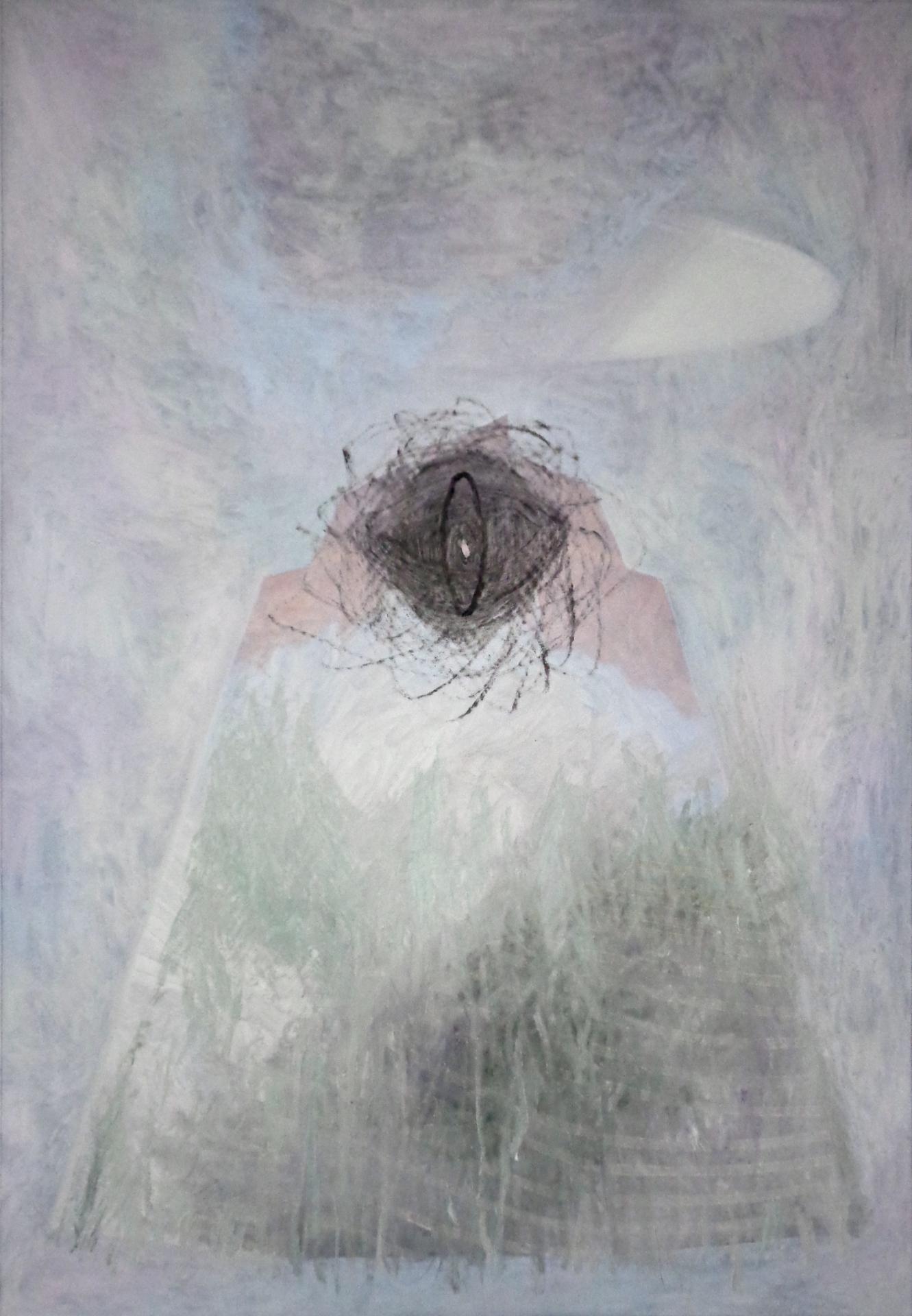 FOURRURE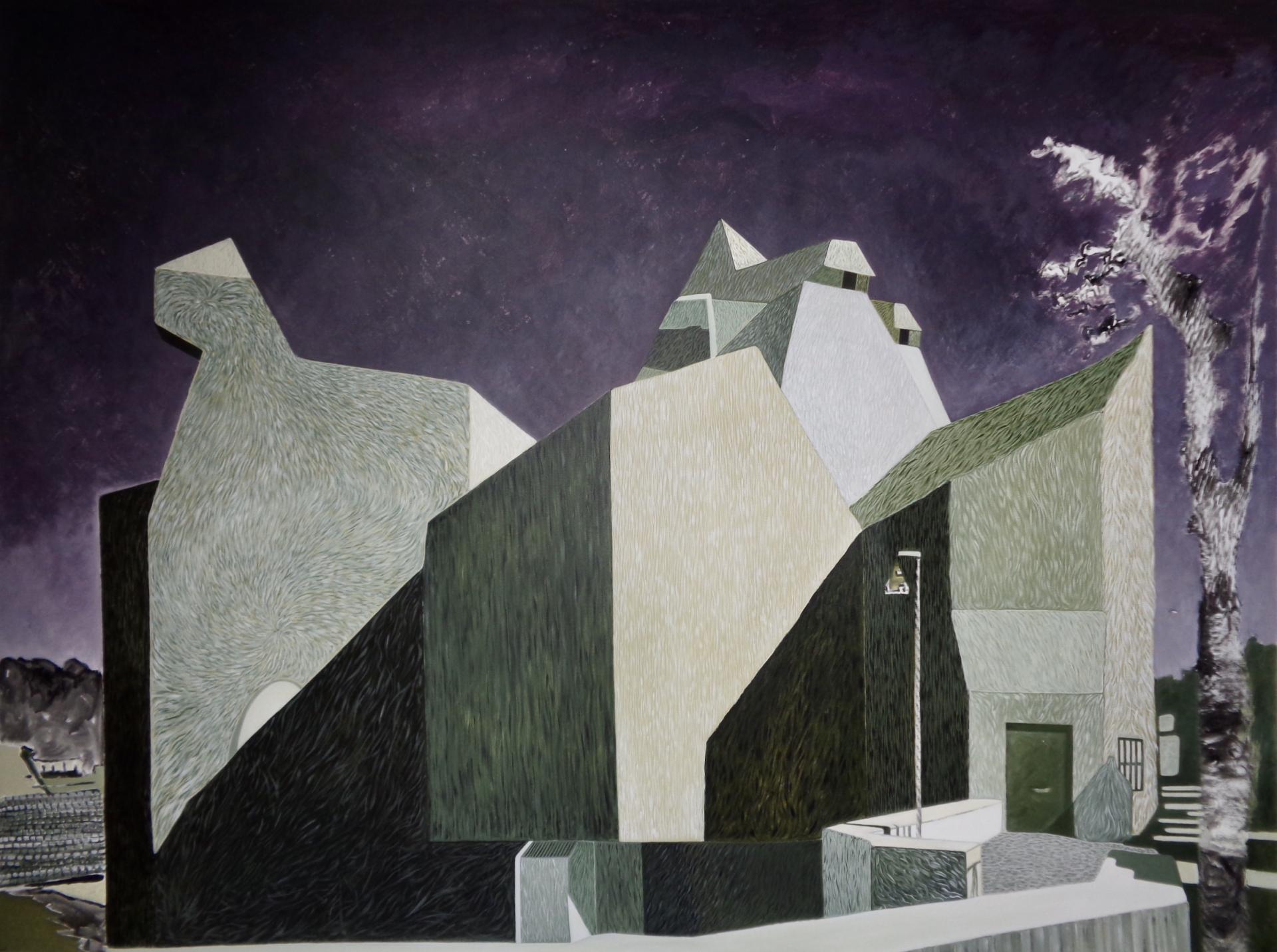 ARE WE GHOSTS ? / SOLARIZED ANGEL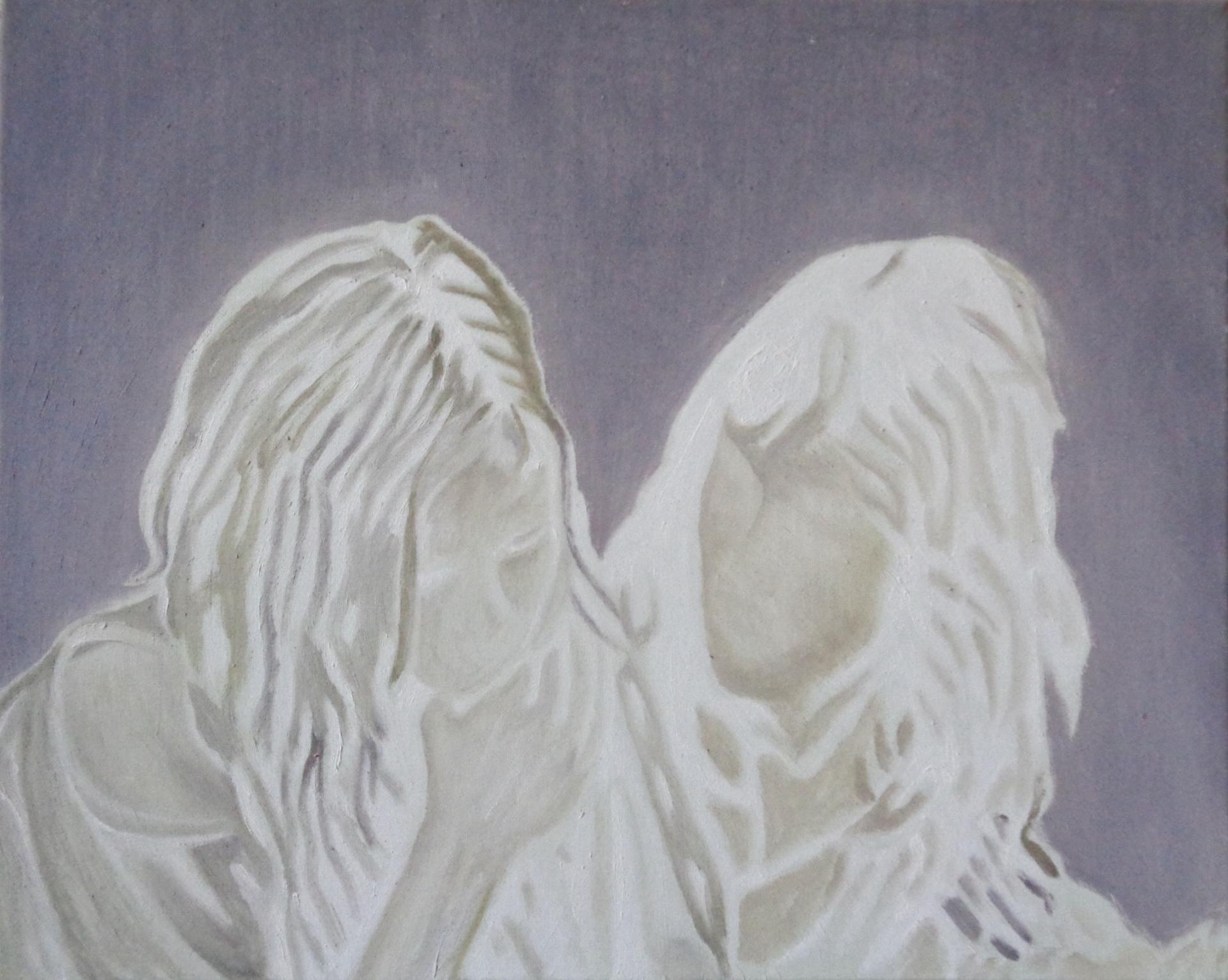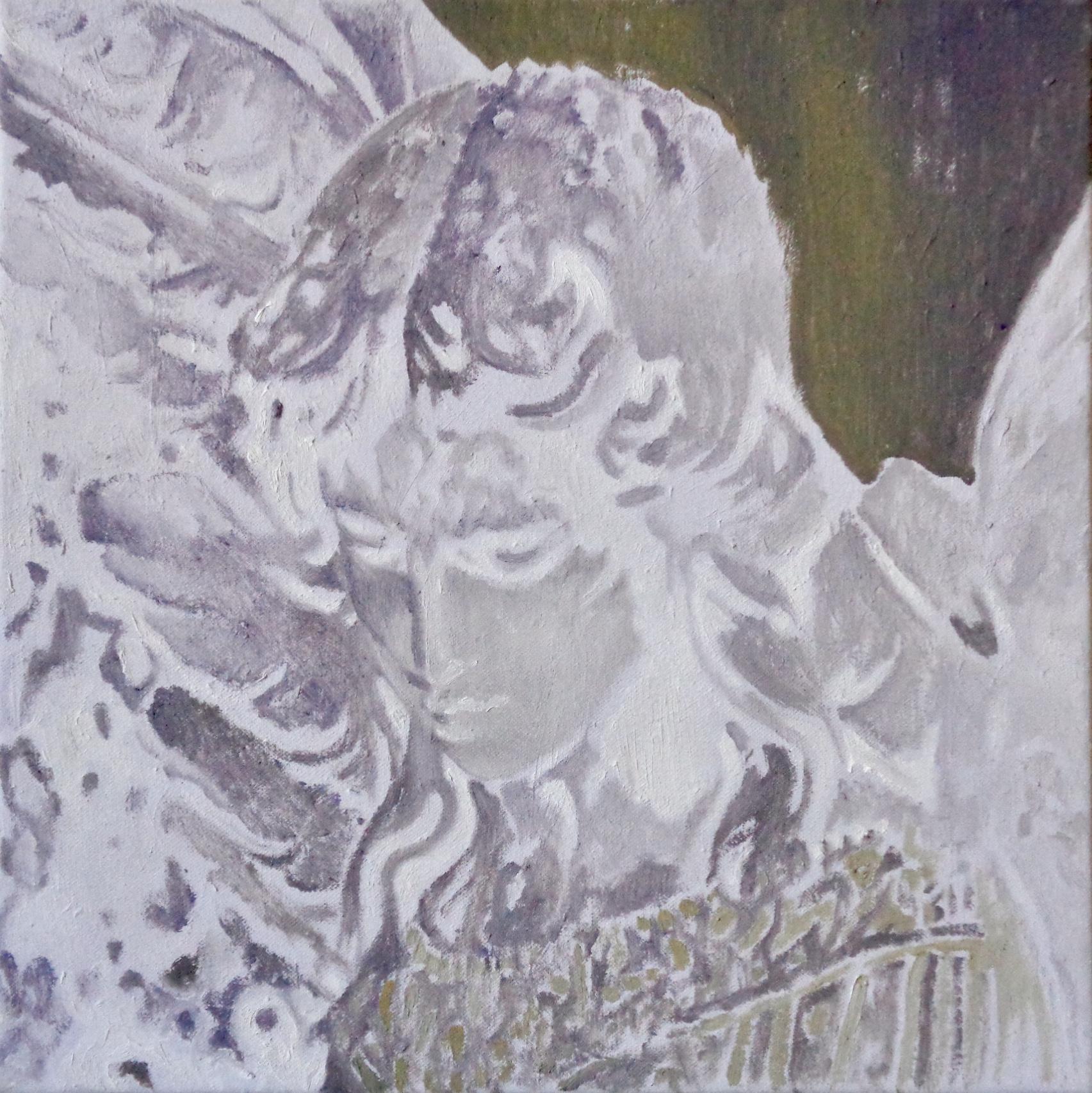 FEMME DEVANT MAISON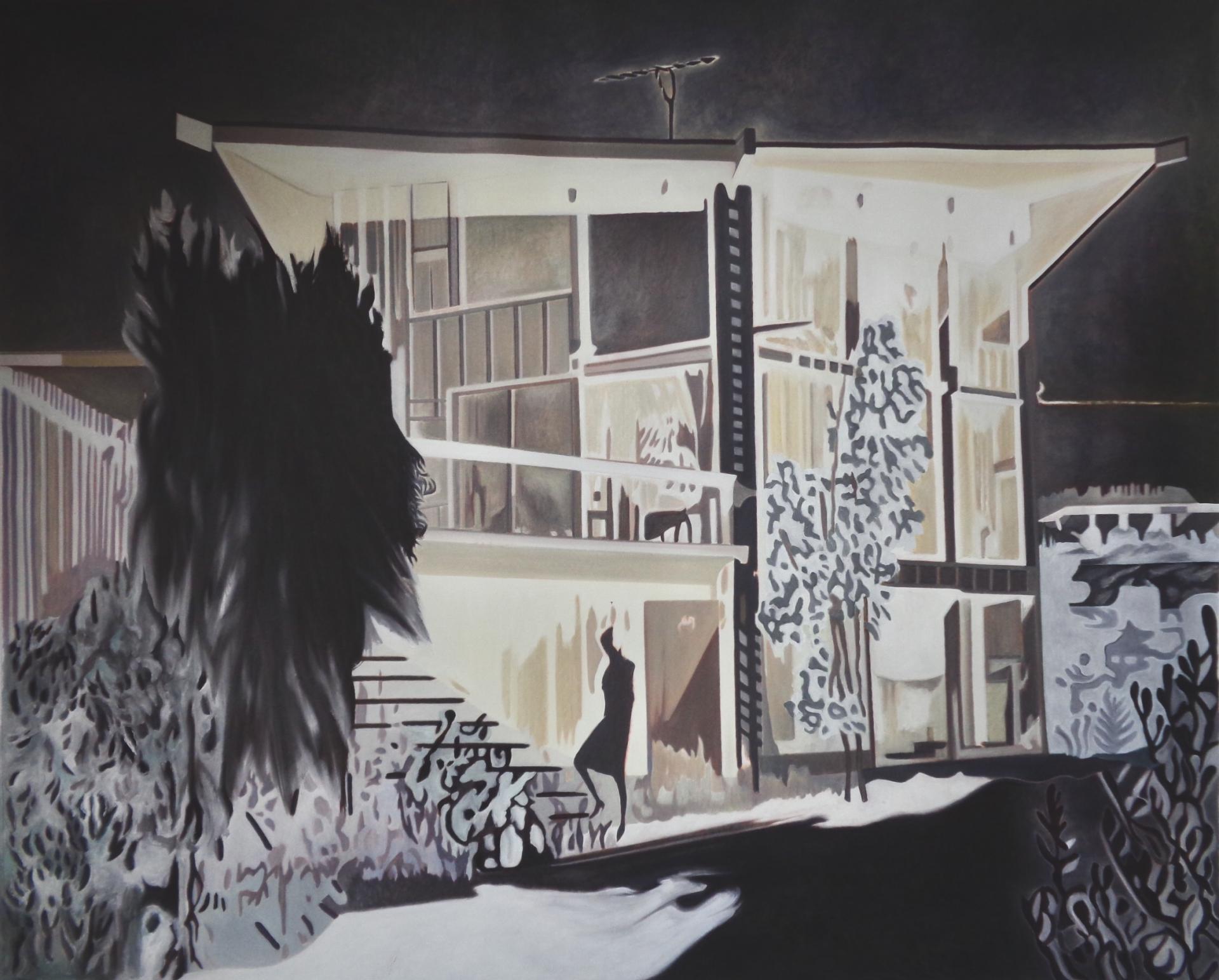 MOURIR LE DESIR / FULL OF LOVE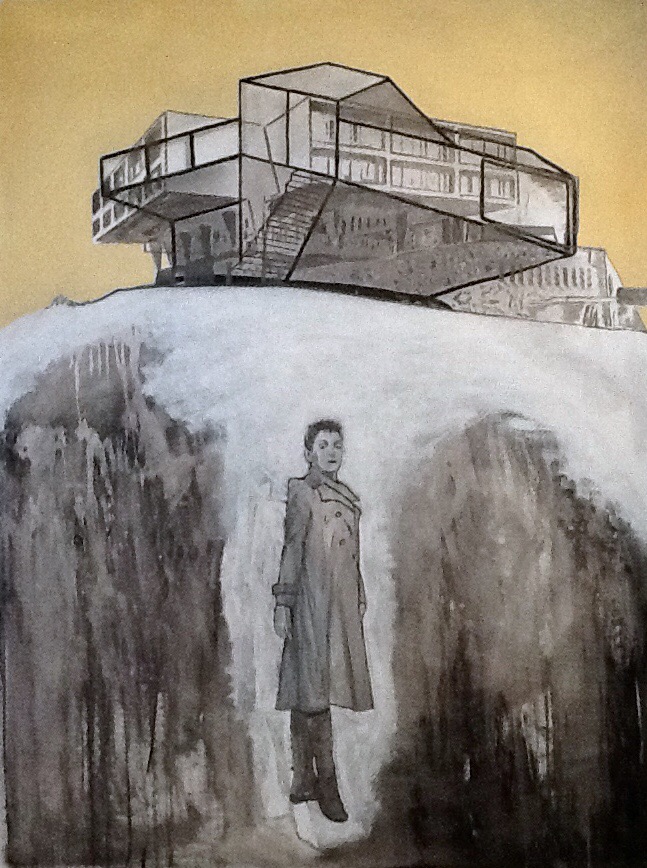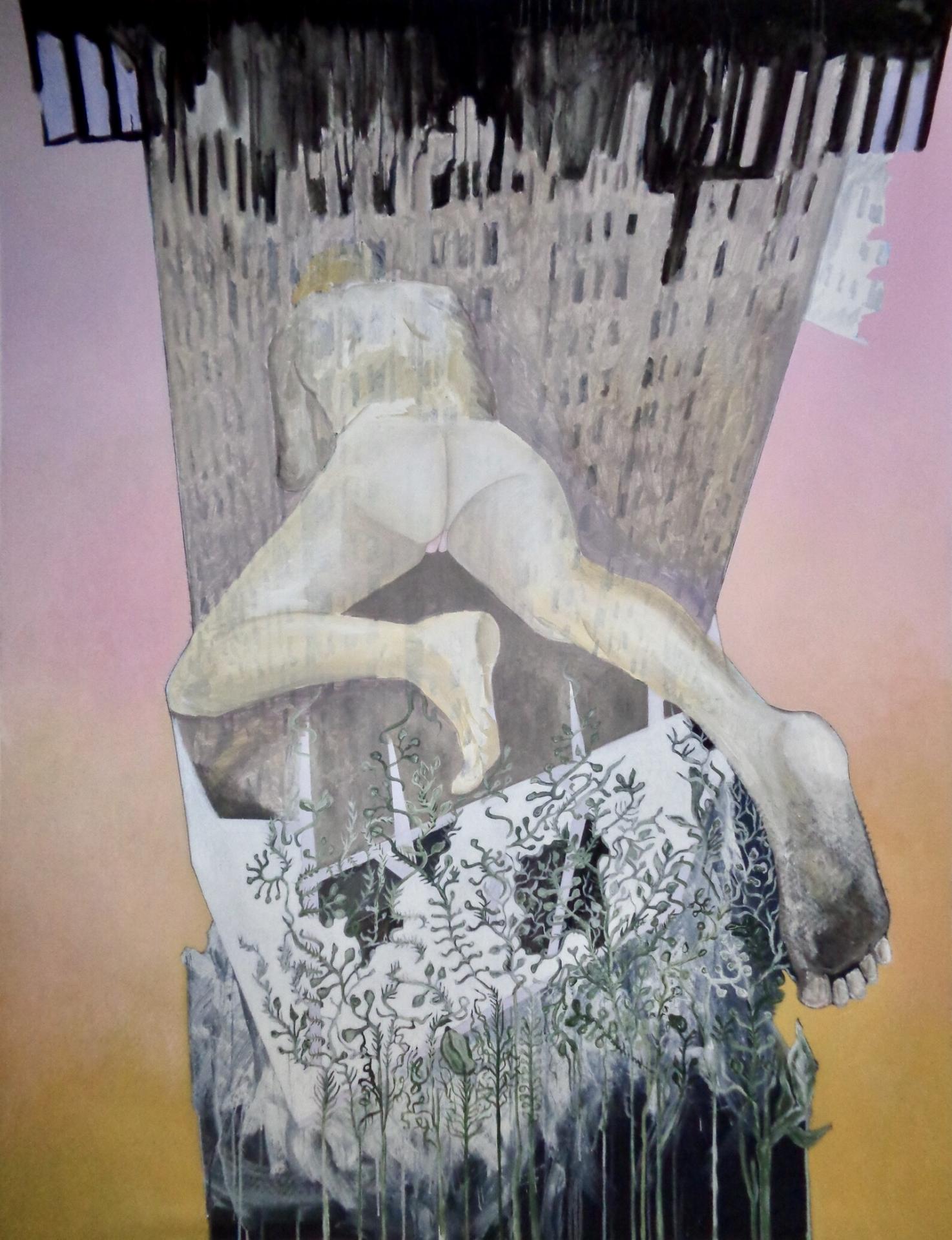 DEMEURE NUE / AU FOND DU JARDIN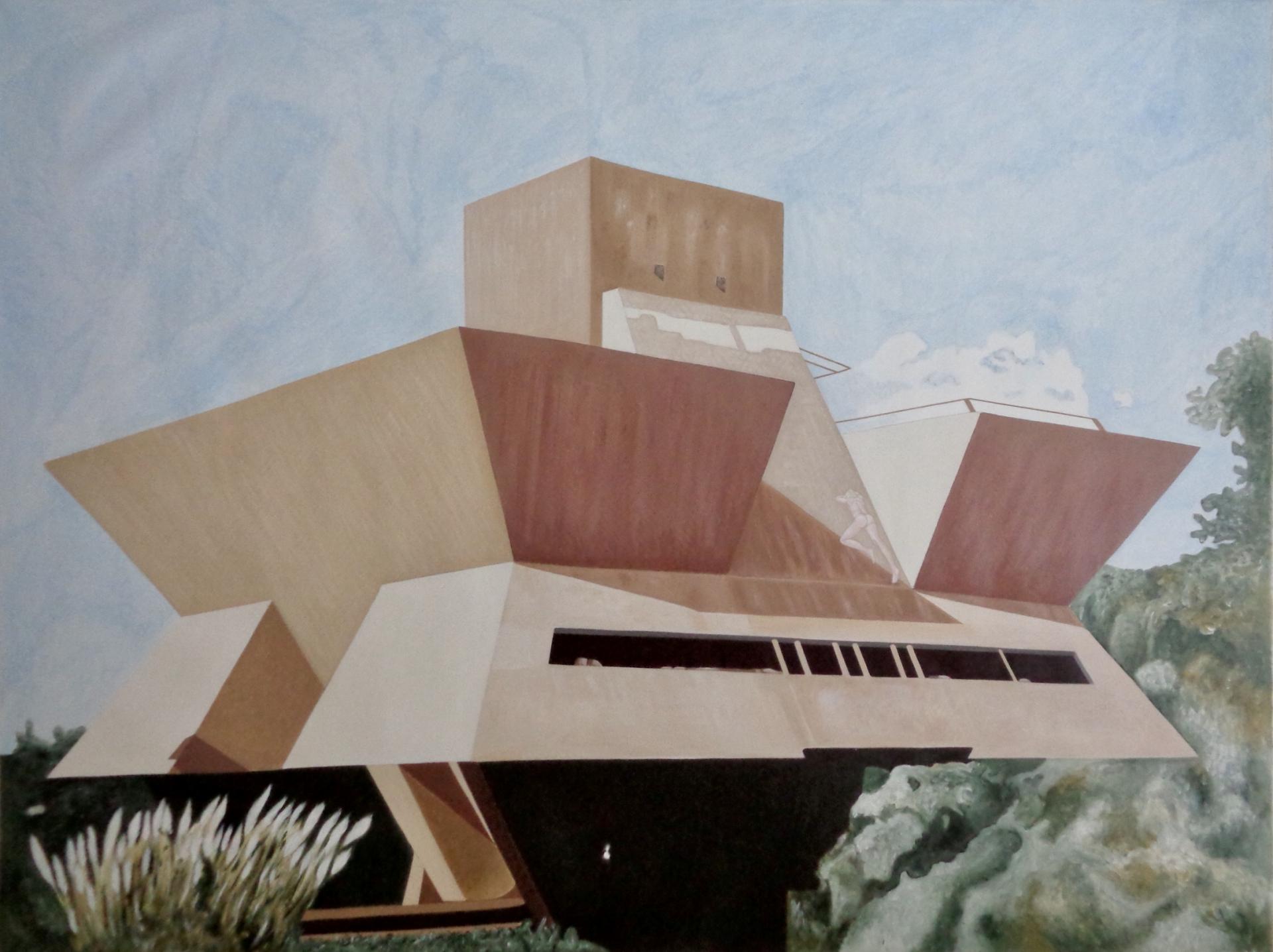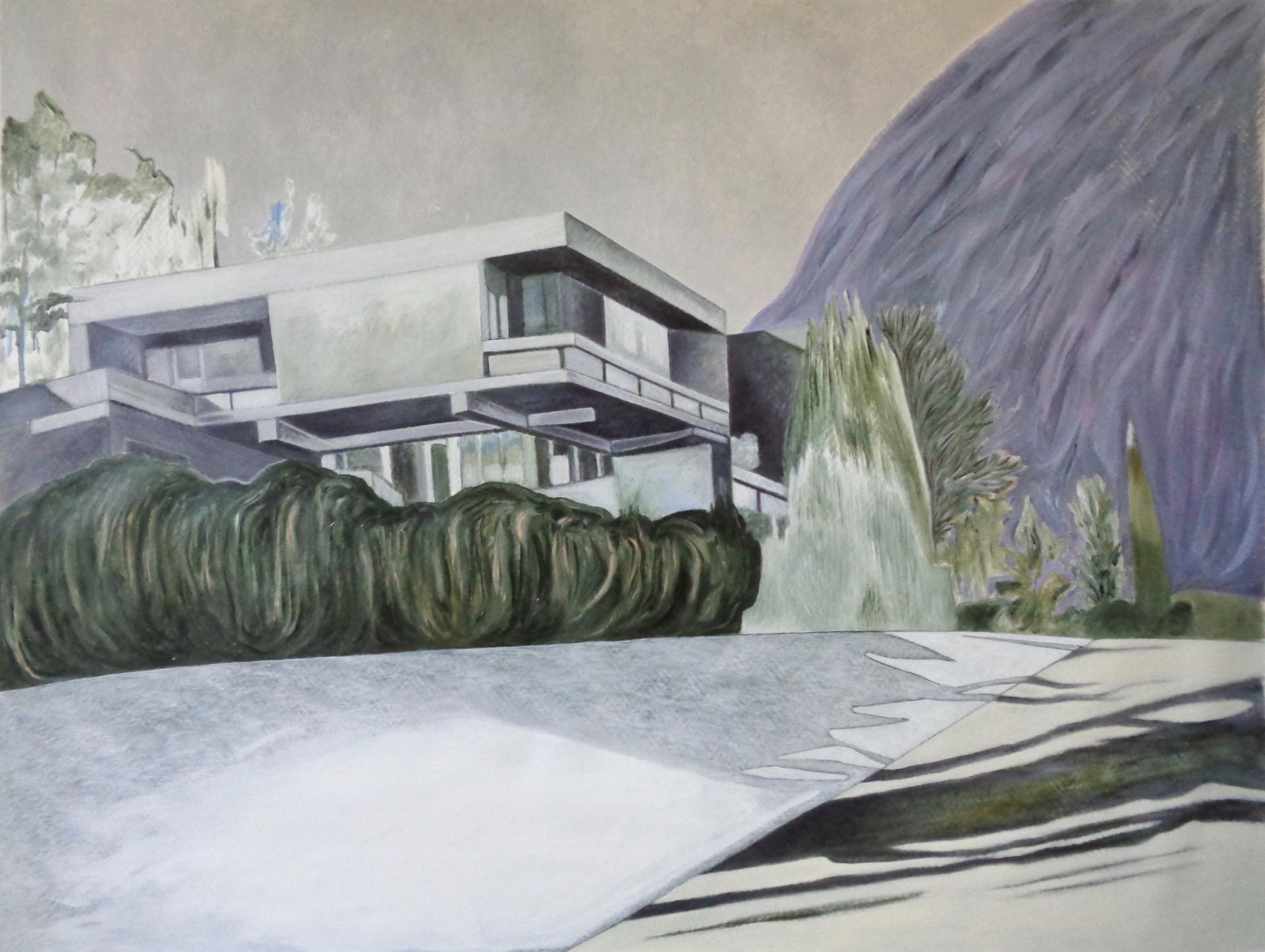 CARAVANE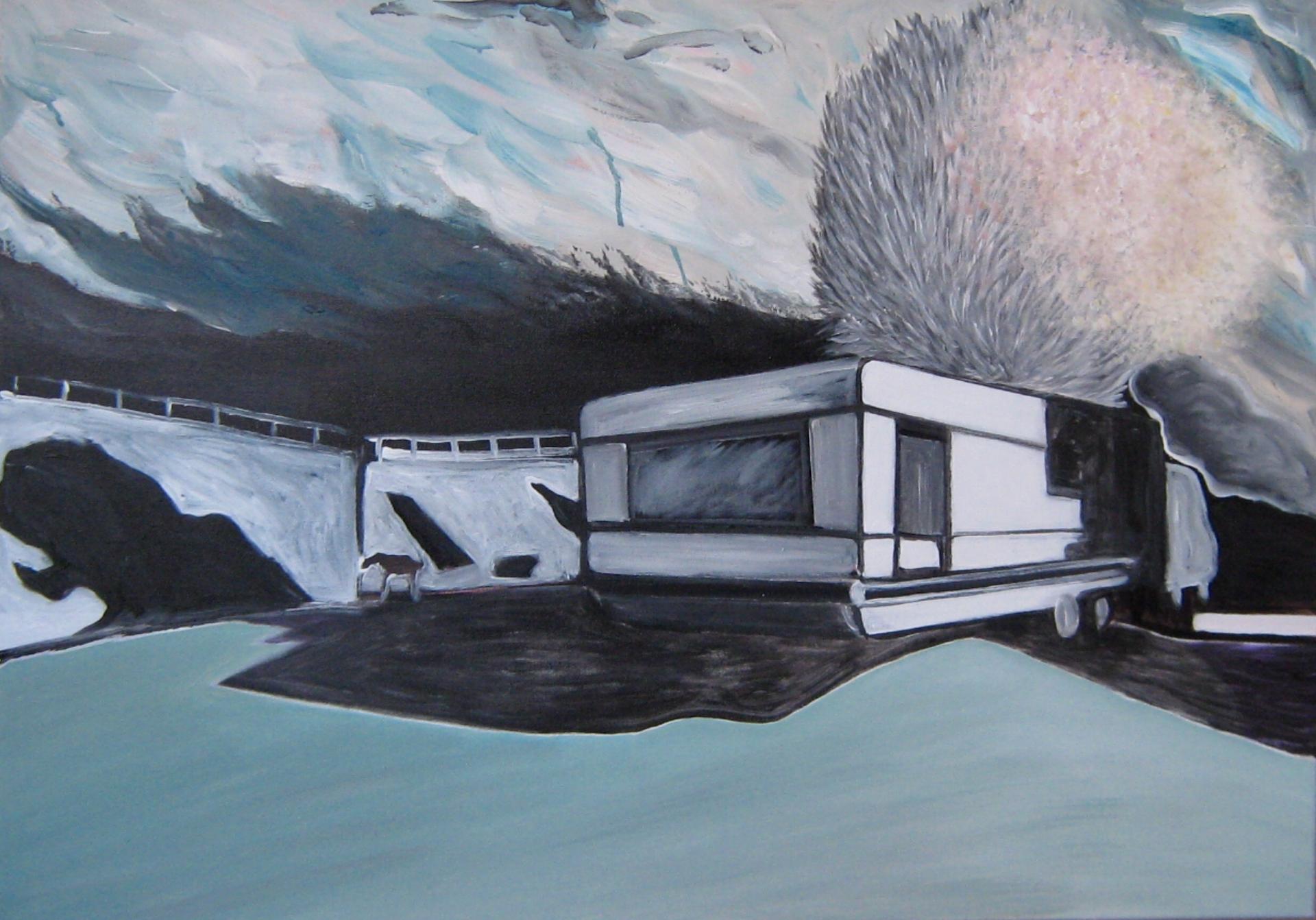 A L ABANDON / AMOUR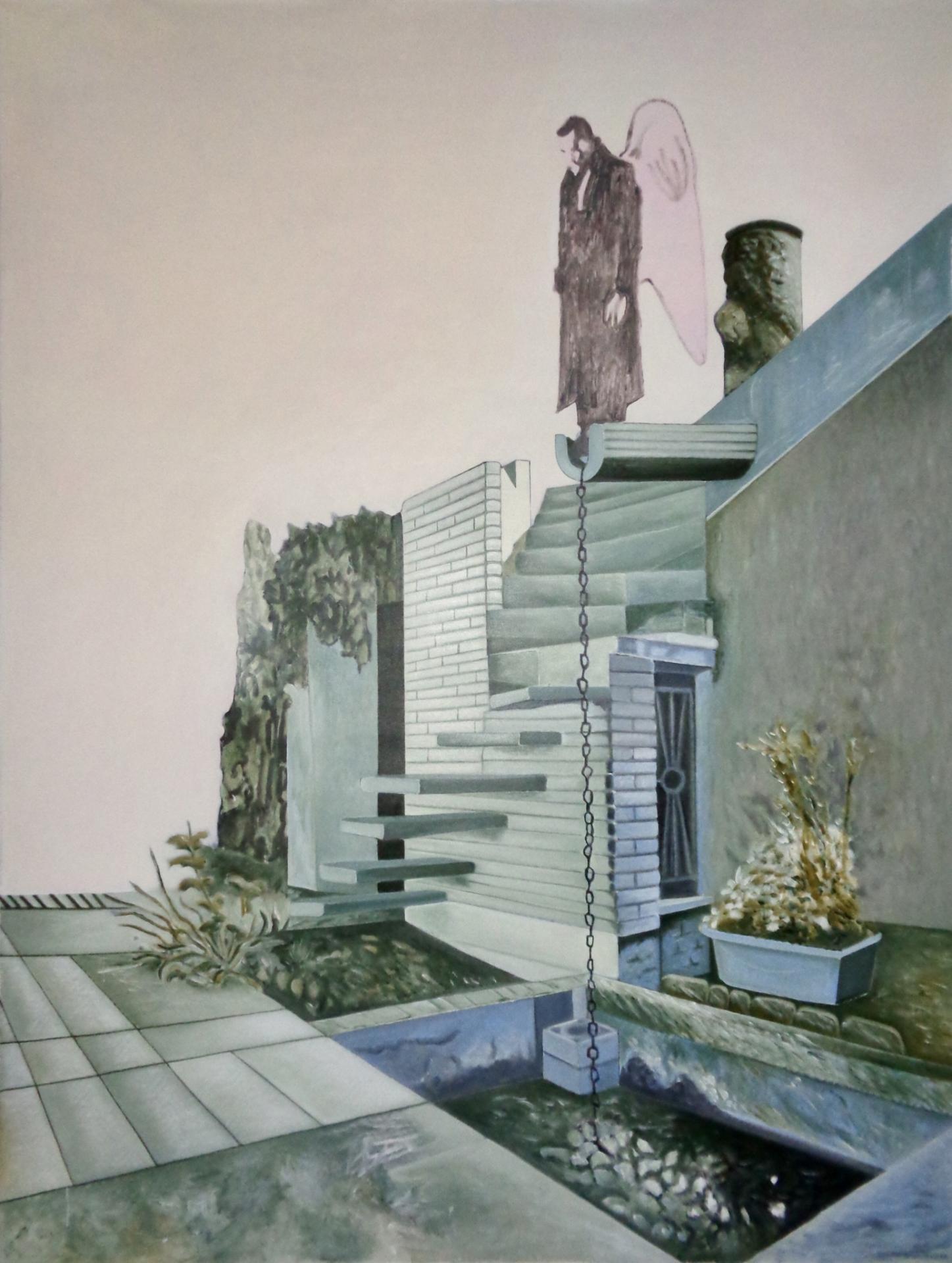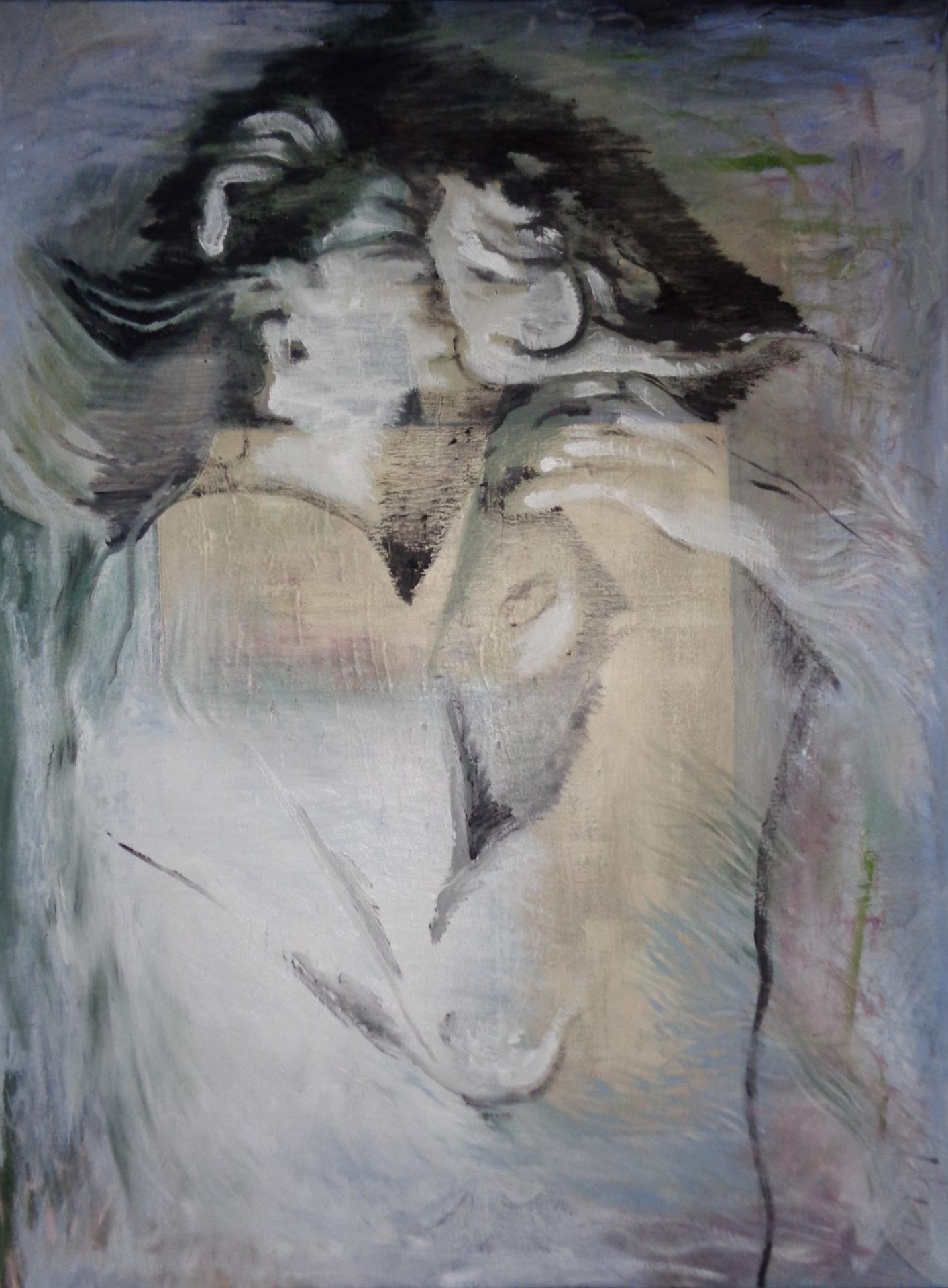 BEFORE DYING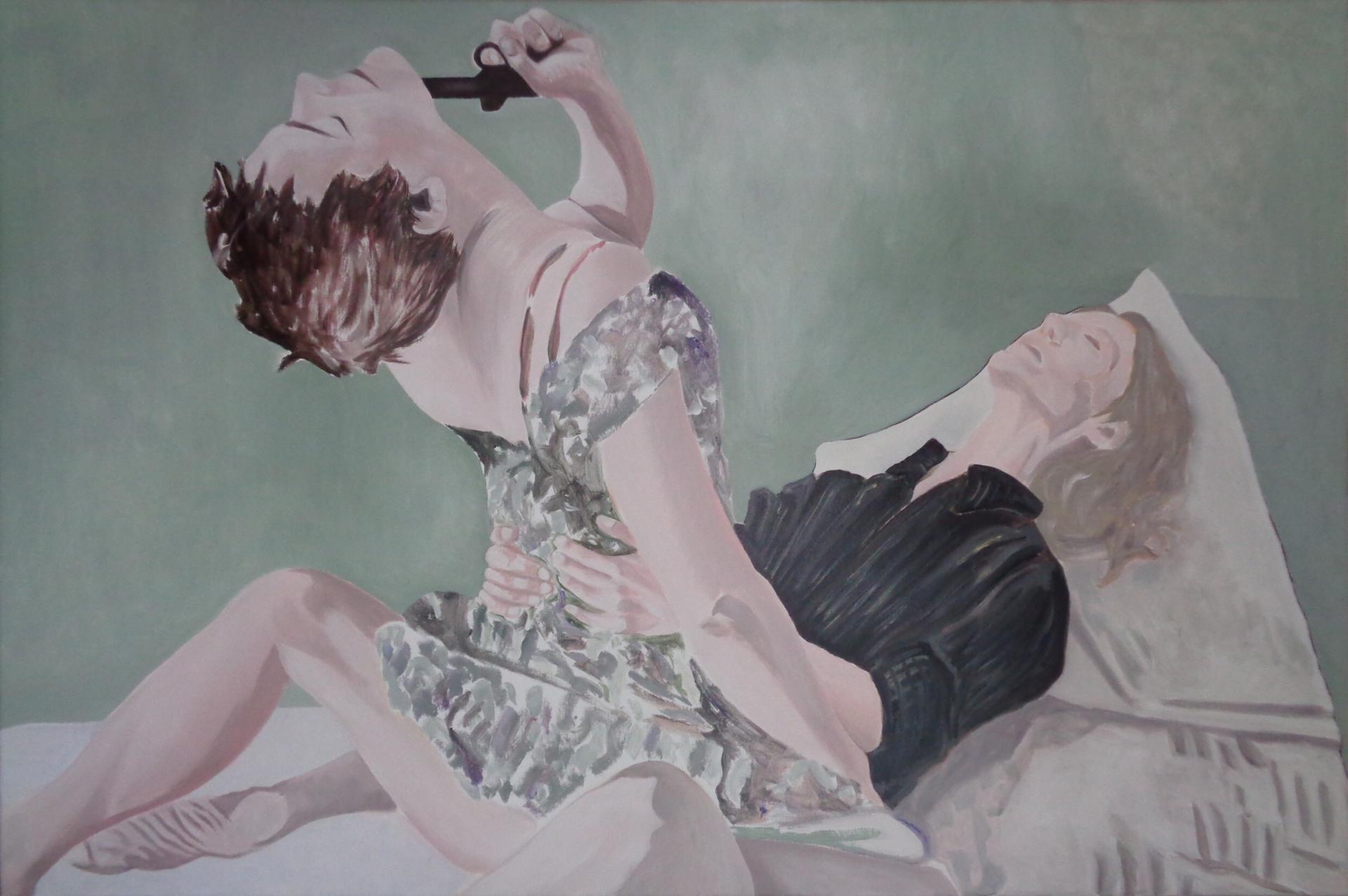 LOST SOUL/MAISON MENTALE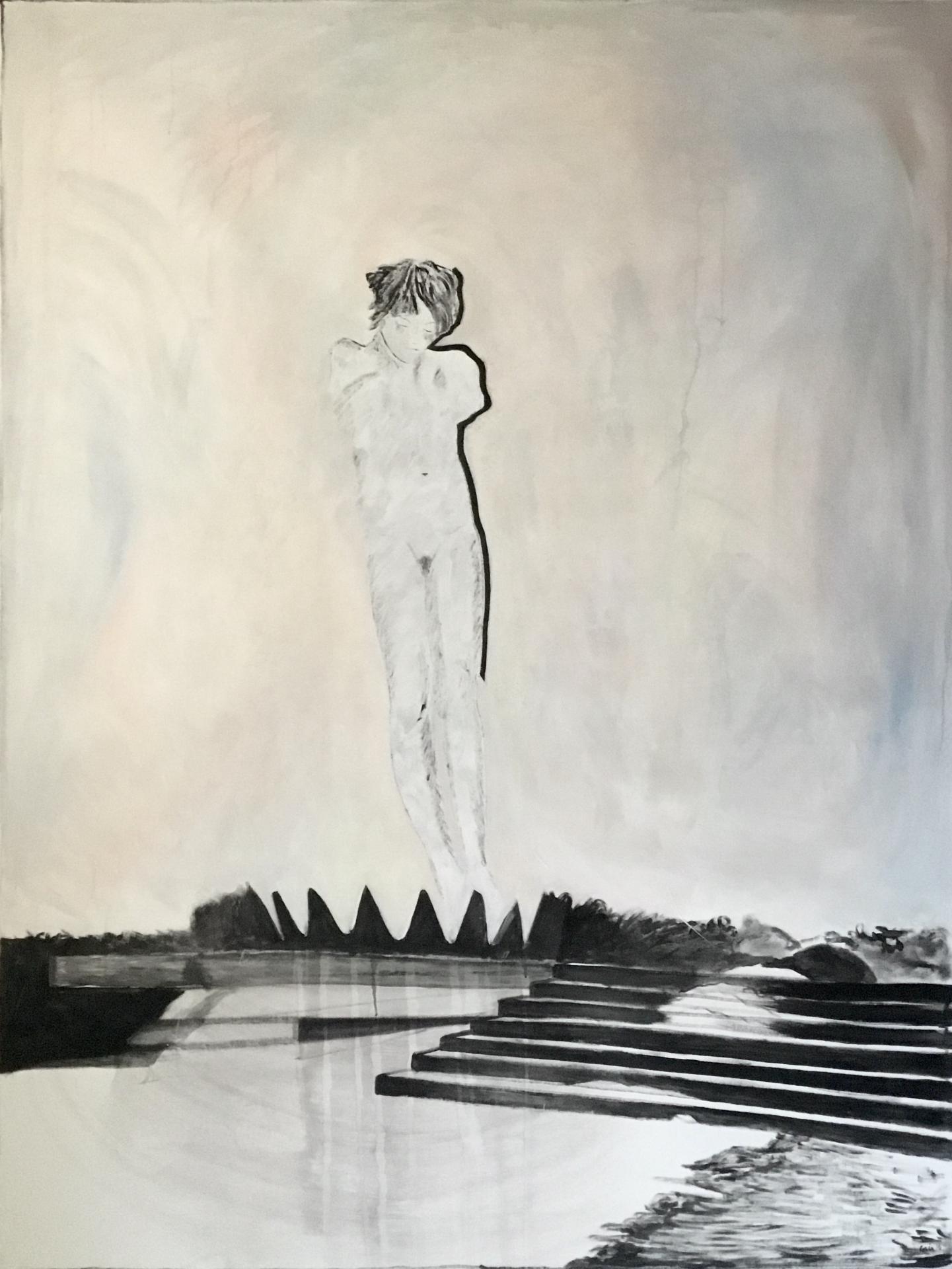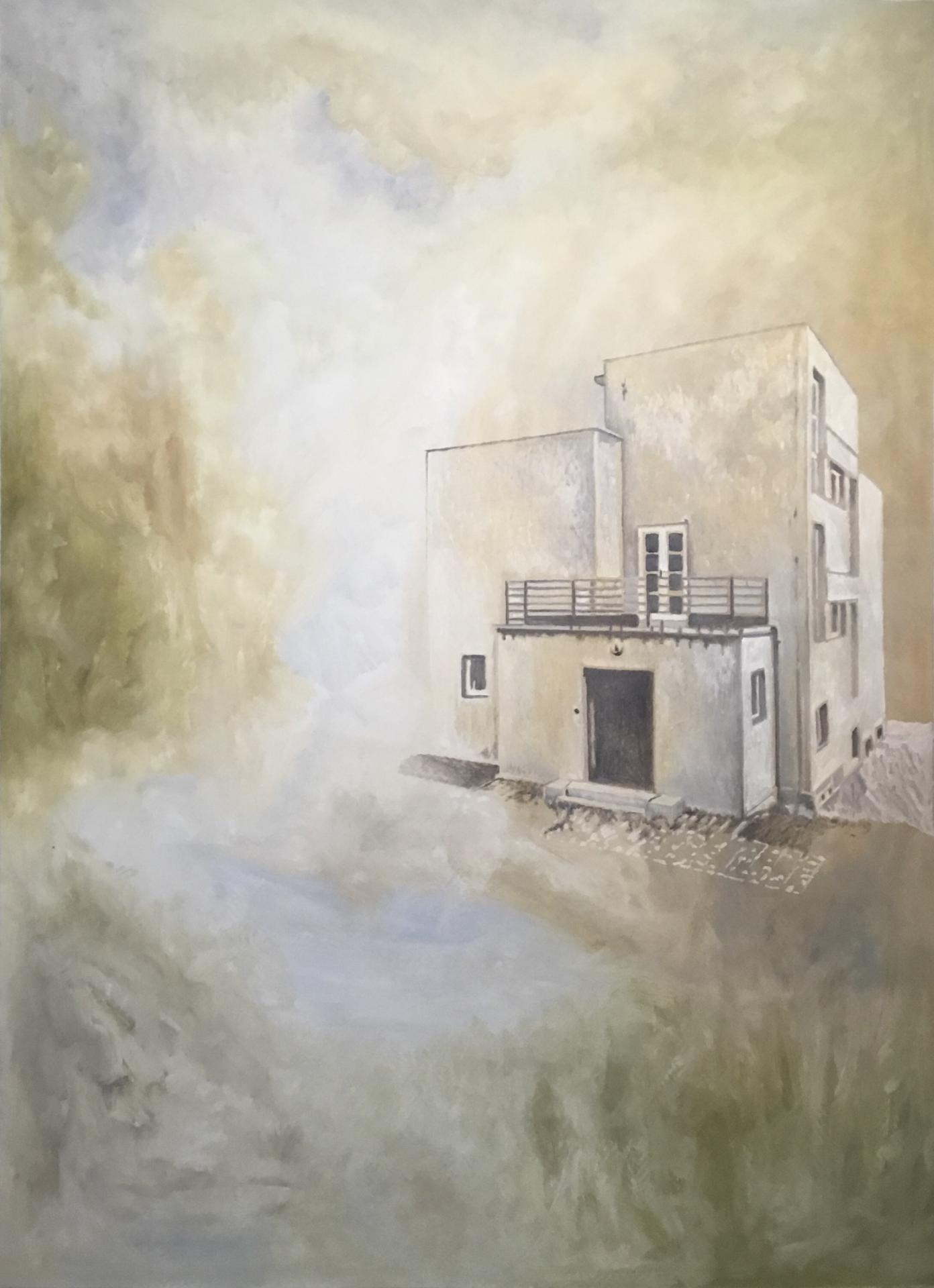 JARDIN MENTAL